Traditional Martinist Order (TMO)
The Traditional Martinist Order is not concerned with the primary causes of things and their effects or speculation on the reasons why. Rather, its beautiful teachings and rites instruct us in how to achieve the act of living harmoniously here and now.
Martinism encompasses many elements of Western mysticism. It also draws extensively from the tradition of the Kabbalah. Martinism has been referred to as "the inward way" or "the way of the heart," and its goal is the reintegration of humanity with the Absolute. Meetings are held once a month. Weekend intensives are also available and provide both local and out-of-town Martinist members an opportunity to attend on a quarterly basis. TMO meetings highlight guest speakers from all areas of the Region.
---
The Pantacle
The Martinist Journal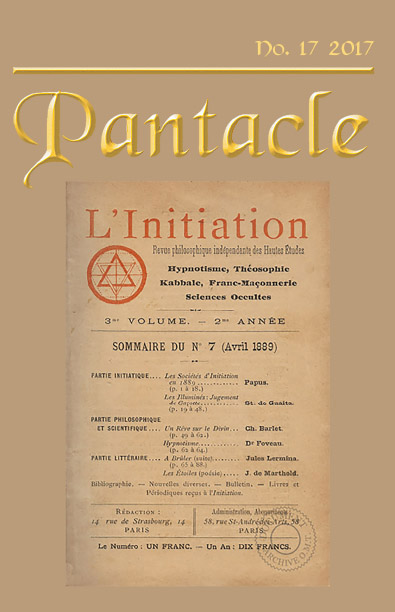 ---
by Martinès de Pasqually
---
---
---