What is the Traditional Martinist Order?
The Traditional Martinist Order is an Initiatic Order rooted within the Western Esoteric Tradition whose teachings come from the writings of Louis Claude de Saint Martin and his teachers Martinez de Pasqually and Jacob Boehme. Its beautiful teachings and rites instruct us in how to achieve the act of living harmoniously within the Way of the Heart.
The following topics are included in Martinist study: Alchemy, Angelogy, Cycles of Humanity,
Dreams and Visions, Kabbalah, Mystical Symbols and Numerology.
While all Martinists are encouraged to particpate in the Initiatic Work that takes place within a Heptad or Atelier, the Traditional Martinist Order also offers a Home Oratory Program for those who may prefer this method of study.
---
"It has been my distinct honor and pleasure to have served in the Traditional Martinist Order for many years, both in the Home Study and in my local Heptad.
"Martinism is truly the Way of the Heart, and its intimate spirituality and mysticism have perfectly complemented my AMORC studies, and have drawn me closer to my life-long spiritual practice.
"At the heart of Martinism, the Way of the Heart, I was delighted to find the age-old practice of the Prayer of the Heart, which continues to lead me deeper within, seeking Divine Wisdom who is in all of our Hearts, waiting for us.
"Through Martinism, I have learned this truth that the Unknown Philosopher taught centuries ago, and which I know to be true through the Path provided by the Order:
"'The only initiation which I advocate and which I look for with all the ardor of my Soul, is that by which we are able to enter into the Heart of God within us, and there make an Indissoluble Marriage, which makes us the Friend and Spouse of the Repairer … there is no other way to arrive at this Holy Initiation than for us to delve more and more into the depth of our Soul and to not let go of the prize until we have succeeded in liberating its lively and vivifying origin.'
"In the beautiful, inspiring and moving Martinist Rituals in the Heptad, I have found a true home, and have made many lasting spiritual friendships with my Sisters and Brothers.
"In gratitude for all of these things, I invite you to begin your journey on the Way of the Heart."
Steven Armstrong, San Jose, CA


"As a member of AMORC and the Traditional Martinist Order for over 35 years, I can honestly say that these organizations have had the single largest positive impact on my life of anything I have ever participated in.
"If you are thinking of joining TMO or are a new member, please know that the articulate and detailed study offered in the discourses and at the heptads and ateliers is so thorough and unique, I am sure you will discover many valuable pieces of the puzzle of your mystical journey, just as I did."
Louis Rutan, Detroit, MI
"Martinism taught me that humanity in its original state was a divine being, having fallen from this divine state due to lust for personal power and materialism. As a Martinist, my desire is to return to that divine state through reintegration with the Divine and doing my best to be an agent of Omneity. I learned to remain silent and unknown when assisting someone in need without expecting anything in return and to serve when called upon. This also means personal sacrifice which is truly humbling."
Marion Owens, Los Angeles, CA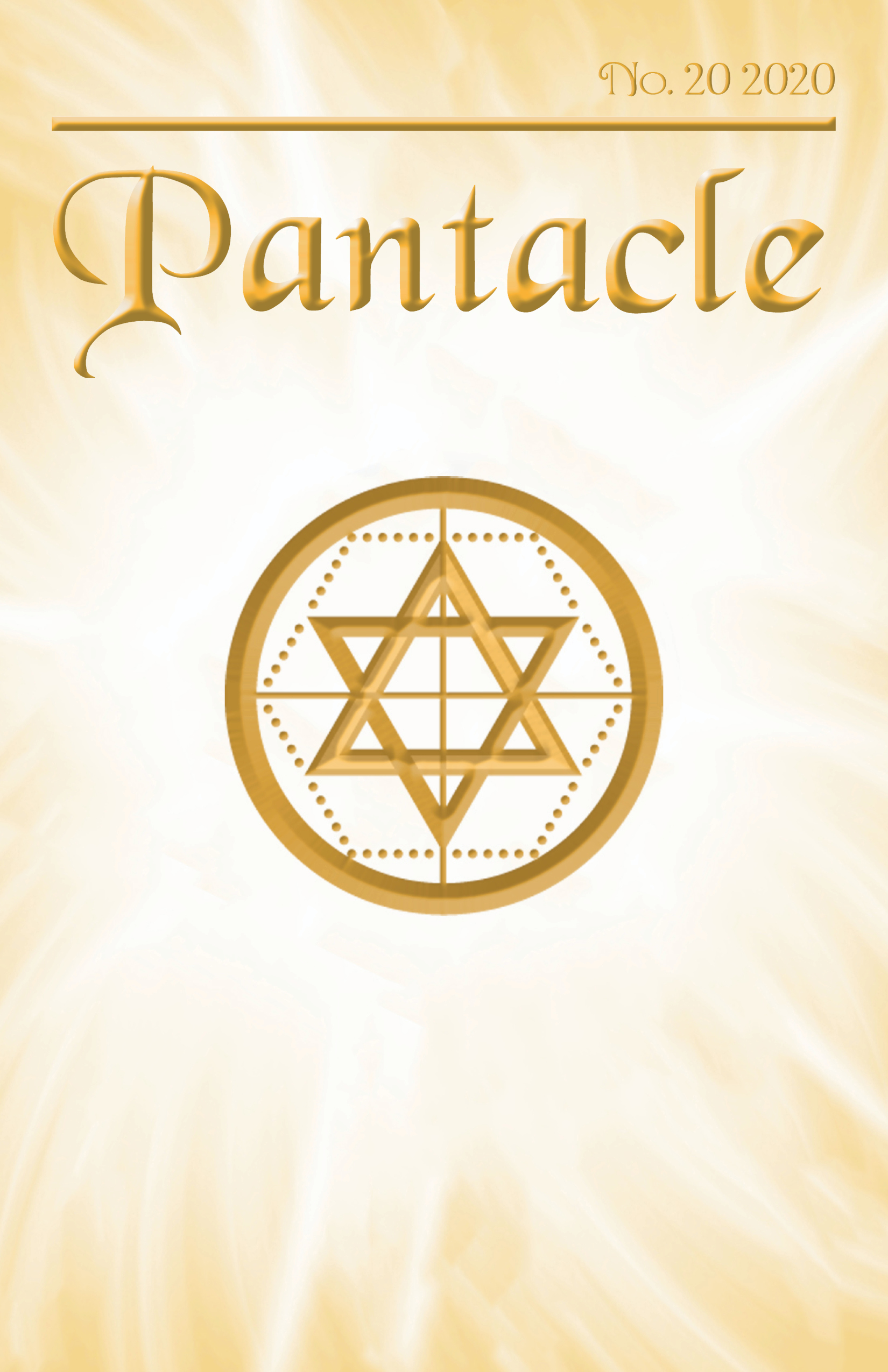 In this issue of the Pantacle we celebrate the twentieth issue of the official magazine of the Traditional Martinist Order.
We continue our project of translating important Martinist texts into English with the presentation of the Preface and excerpts from Of Errors and of Truth, written by Louis-Claude de Saint-Martin in 1774. Saint-Martin was the inspiration for the founding of the Traditional Martinist Order, and this was his first book.
Next we present "The Central Uncreated Fire Axis," written by Provincial Master Michael Shaluly.
Then we share "The Great Year of Plato and the Theory of Ages," which includes some fascinating details regarding the upcoming Grand Conjunction of Jupiter and Saturn which will occur on December 21, 2020.
"Prayer is for our soul what breathing is for our body."
–Louis Claude de Saint-Martin
---
"People of peace, men and women of desire, such is the splendor of the Temple in which you will one day have the right to take your place. Such privilege should astonish you less, however, than your ability to commence building it down here, your ability, in fact, to adorn it at every moment of your existence. Remember the saying 'as above, so below', and contribute to this by making 'as below, so above'."
- Louis-Claude de Saint-Martin